Ctgb has no vacancies at the moment.
The Ctgb as an employer
As an independent authority, the Board for the Authorisation of Plant Protection Products and Biocides (Ctgb) is responsible for authorising pesticides in the Netherlands. The Board Secretariat prepares the decision-making for the Board itself, during which the risks for humans, animals and the environment are assessed.
The Ctgb participates in the development of national and European authorisation policy, and advises the relevant ministries (Agriculture, Nature and Food Quality; Infrastructure and Water Management; Social Affairs; Health, Welfare and Sport) about this policy. The Ctgb operates in a socially and politically sensitive international arena.
Just as citizens of a municipality pay permit fees f.e. a drivers license, the fee for processing applications by the Ctgb must be paid by the applicants. The fees and charges, paid by the pesticide industry, are the most important source of income of the Ctgb. The remaining income originates from the aforementioned ministries.
We aim for high quality, and we continually optimise the authorisation process. Our objective is to be one of the most important competent authorities in Europe. Knowledgeable, Accountable and Proactive: these are the key values for our 150 employees.
What do we offer?
Besides an excellent salary, the Ctgb offers good employment benefits. In addition, we place a high value on the personal development of our employees. To summarise the advantages:
We have flexible employment benefits, so you can make individual choices in your package of benefits: the so-called IKAP scheme. An important aspect of IKAP is being able to exchange working hours and salary for specific objectives. However, these objectives must have a businesslike character, so they must be associated with your work.
In consultation with management, part-time employment is possible in nearly all cases. Full-time employees can optionally choose to work a 4-day week (4 days of 9 hours each).
How can you apply?
You can apply by responding to an announced vacancy or by submitting an open application. In your application (letter and curriculum vitae) please mention "open application" or the job title for the relevant vacancy. Send your application by post to: Att. L. van Putten bc HRM, Senior Assistant HR & OHS, or preferably by e-mail: vacatures@ctgb.nl
What happens with your open application?
We strive to send an acknowledgement within 3 working days.


Acquisition as a result of this text is not appreciated.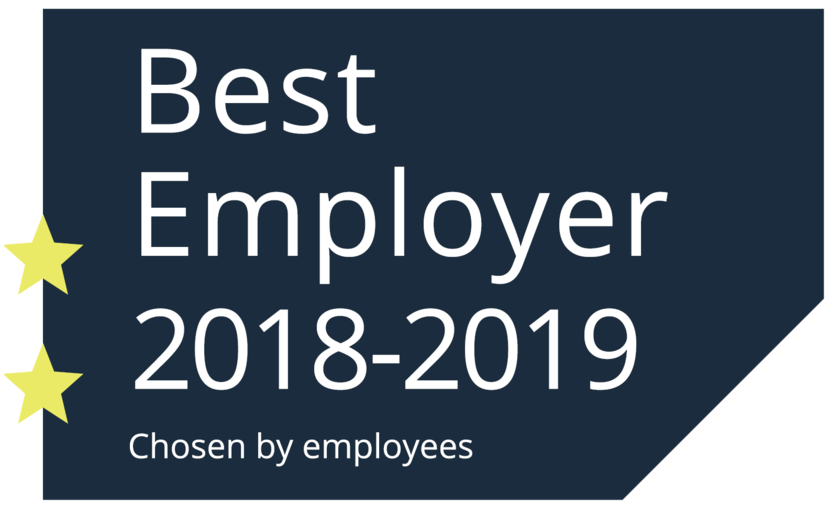 Ctgb is rewarded with 2 out of 3 stars as Best Employer 2018 -2019 election by Effectory and Intermediar.